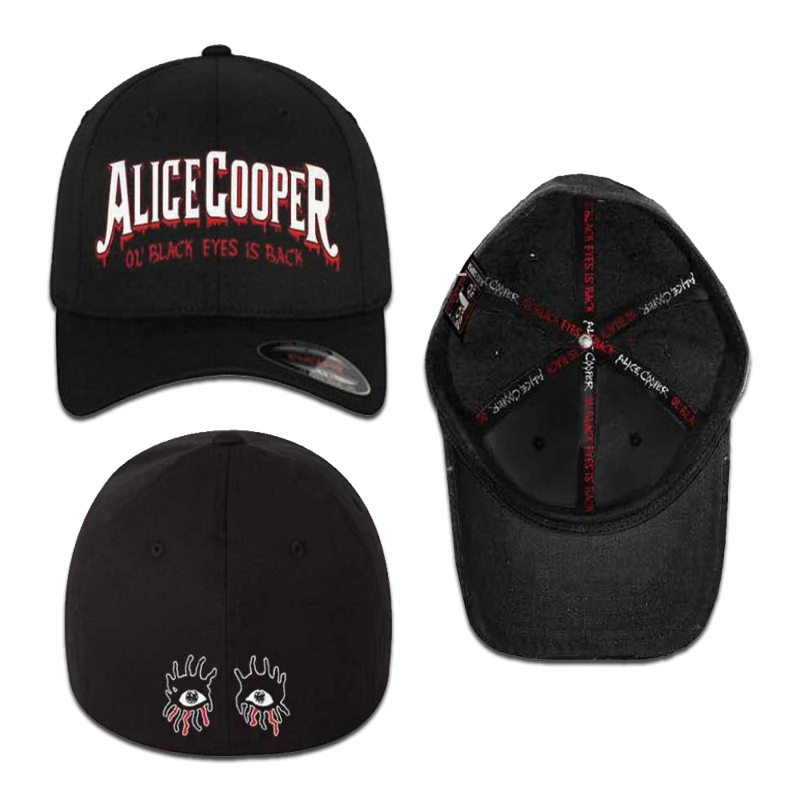 Black Eyes Flexfit Cap
The Alice Cooper Black Eyes Flexfit Hat as seen on tour. Complete with the Alice Cooper tour logo on the front, and Ol' Black Eyes artwork on the back.
Flexfit hat Embroidered artwork
Size Guide:
S/M caps fit heads with measurements of 21 inches to 22 1/2 inches, or hat sizes 6 3/4 to 7 1/8. L/XL caps would fit measurements just over 22 1/2 up to 24 inches, or hat size 7 1/4 to 7 5/8.